QuMagie is the next-generation photo management application. Featuring a streamlined user interface, a built-in timeline scroll, integrated AI-based photo organization, customizable folder covers and a powerful search tool, QuMagie provides you with a brand new photo management and sharing solution.
There are 3 major highlights that we want to share with you: AI people/things/places recognition, photo search/filter, and photo transfer/backup feature.
Smart AI makes it easier to organize photos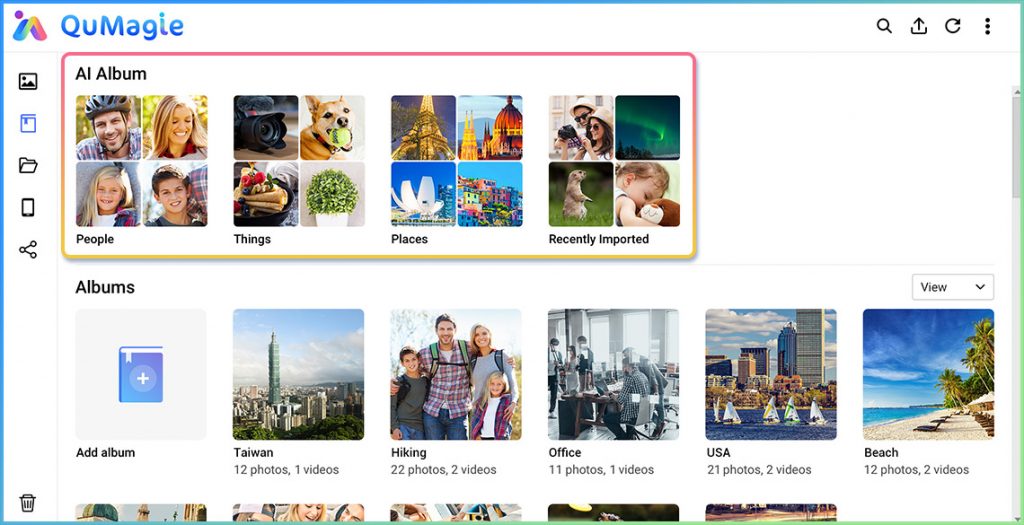 QuMagie integrates AI technologies that enable facial recognition, subject identification and geographic information analysis of the photos on your NAS. Similar photos are grouped together in the automatically generated albums (including People, Things, and Places).
Powerful search/filter feature navigates the way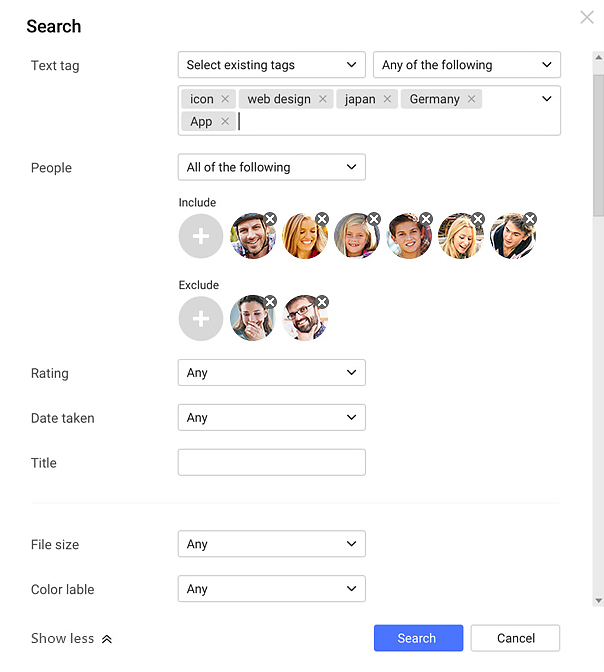 QuMagie provides comprehensive search filters, allowing you to quickly find photos using keywords, people, date, title, or the subject identified in the photo. You can "Include" or "Exclude" filters to streamline your search results.
Streamline workflow with QuMagie, QuMagie Mobile & QNAP NAS
With the QNAP photo management and sharing ecosystem, it just got a lot easier for amateur and professional photographers to integrate their workflow. With the QuMagie Mobile app, photos taken with your phone can be instantly uploaded to QNAP NAS for storing and QuMagie AI classification. If you own a camera (such as select Canon and Sony models) that supports network connectivity and FTP transfer, you can also have your photo directly uploaded onto QNAP NAS.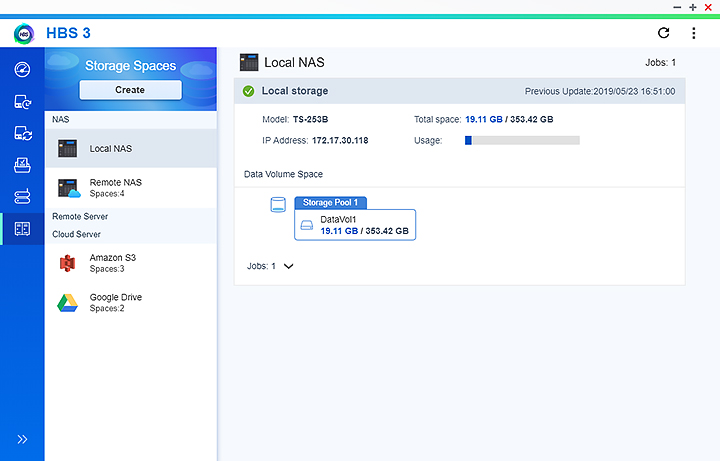 QNAP NAS can further protect your photos with numerous features such as disk redundancy, data snapshots, file backup to the cloud with HBS 3, and many more. You can leave all the hassles to QNAP NAS and focus more on your creativity works. We hope you enjoy QuMagie as much as we do in developing it. Please share with us your thoughts and ideas after giving it a try. If you do spot some wrinkles, please report them to us as well so we can make sure you're having a good time with QuMagie and QNAP NAS!