QuTScloud, QNAP's response to demands of deploying NAS as a virtual appliance on public clouds and on-premises hypervisors, has unlocked countless opportunities for redefining cloud storages, minimizing maintenance/configuration efforts and maximizing the cost effectiveness. Let's now look at some of the many use cases of QuTScloud.
Deploy on the cloud: your cloud data, value-added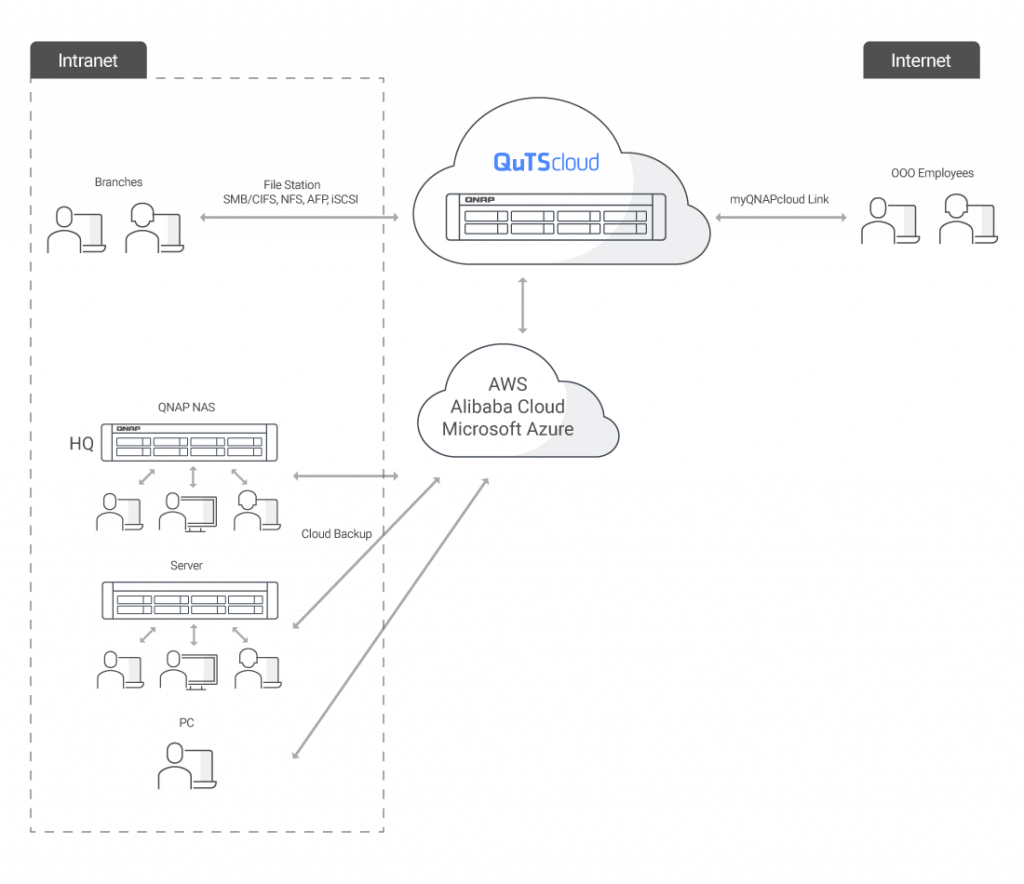 QuTScloud can be used along with many cloud storage services, like AWS S3, to enable more applications. Connecting QuTScloud to an existing bucket can make your data readily available with familiar protocols like SMB/CIFS, AFS and NFS. This will revitalize your stored data on the cloud, enabling higher value compared to a simple backup storage. QuTScloud can also serve as a central to collectively manage cloud storage spaces from different services. The intuitive data management interface and a magnitude of apps available for manipulating your data significantly simplify your cloud storage/data management tasks. With QuTScloud, cloud storage services will turn into a multifunction space rather than a single-purpose backup destination, making more business opportunities possible with higher added values.
Deploy on-premises: do more, spend less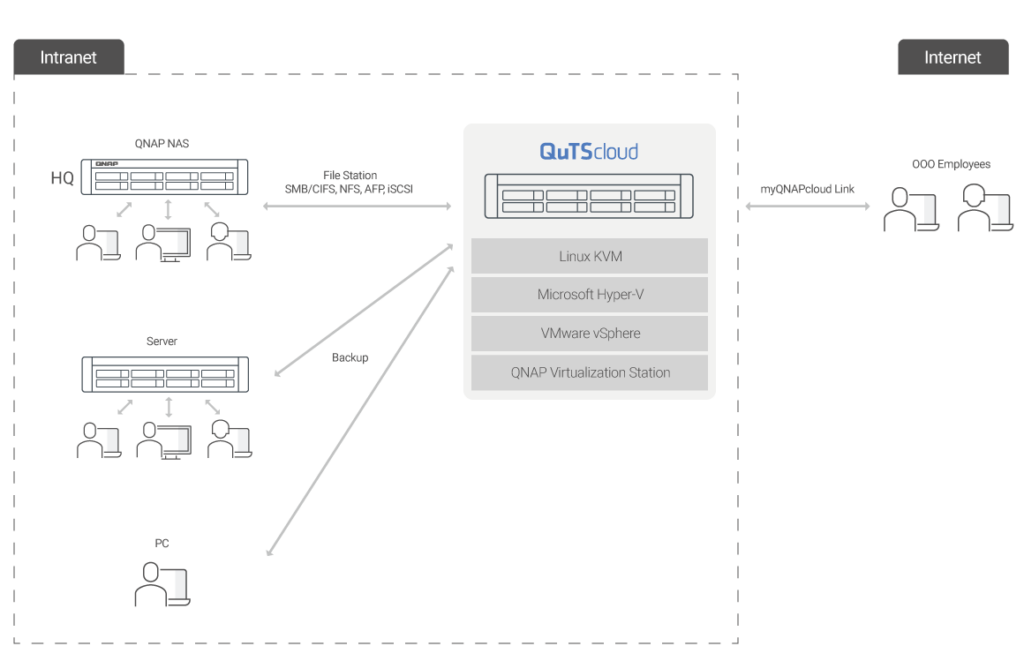 QuTScloud can also be deployed in your IT infrastructure with on-premises hypervisors, replacing NAS physical appliances to reduce space requirements, to streamline management and to save costs. The local virtual NAS can collaborate with the public cloud for a hybrid experience with QNAP NAS features such as HybridMount and VJBOD Cloud storage gateways, etc. A virtualized NAS converts your CapEx to OpEx for a more affordable networked storage solution and a more predictable financial forecast for your business. Minimized management efforts also release IT professionals from tedious tasks of server monitoring and maintenance while a very high availability can still be guaranteed. IT staff can then be re-tasked to other jobs with higher value for better utilization of the workforce.
QuTScloud: affordable, flexible & scalable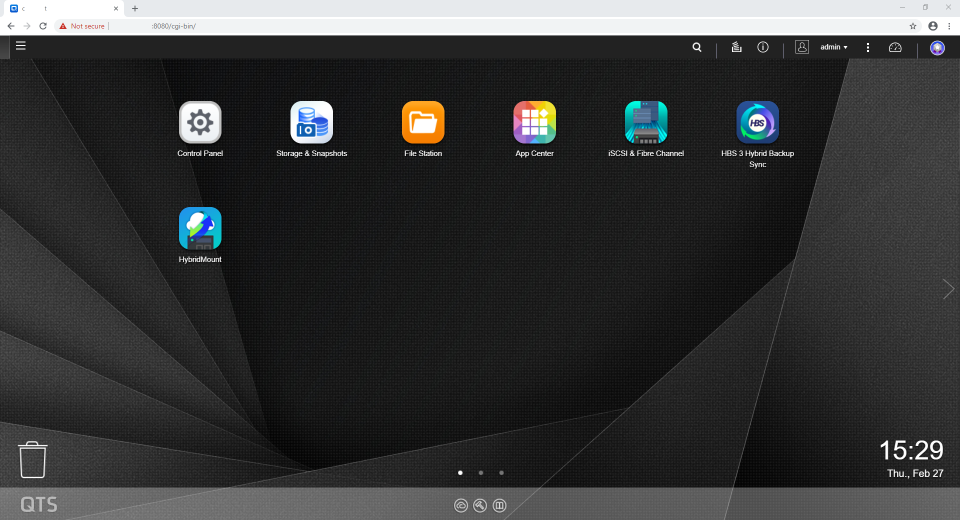 Additionally, QuTScloud will serve as an affordable NAS solution with relatively small initial monthly fee and high scalability. Most cloud platforms bill their users with actual instance up time and storage utilization. By using QuTScloud, you only pay for the instance, the storage and the QuTScloud license based on the usage. When a more powerful instance or more storage space is required, the virtual appliance can be rapidly expanded with ease to accommodate surging needs.
With the same user experience as QTS, the QuTScloud virtual appliance delivers all the benefit without the cumbersome physical management efforts, while also yielding added values to your business. QuTScloud is supported by AWS, Azure, Alibaba Cloud and DigitalOcean, as well as hypervisors such as VMware. QuTScloud licenses will be available on https://software.qnap.com/ once QuTScloud is released to the public. To learn more about QuTScloud, please go to https://qnap.to/Q97KF.