As your collections of photos, videos and other files keep growing, ensuring that you keep them securely stored while remaining conveniently accessible can become a challenge. With a home cloud provided by QNAP NAS, you can confidently store files and gain universal access from your computers and mobile devices – including the ability to easily share them with your family and friends.
Streamlined network configuration for hassle-free remote access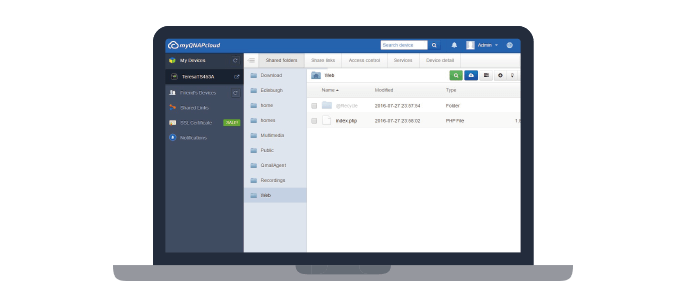 No two network connections are alike, and not everyone understands port forwarding settings. With QNAP's CloudLink your QNAP NAS will automatically select the best connection method. By linking your QNAP ID with your QNAP NAS account, CloudLink will take care of the rest – providing you with the convenience of a home cloud without needing to dig through complex networking settings.
Breakthrough home network performance with 10GbE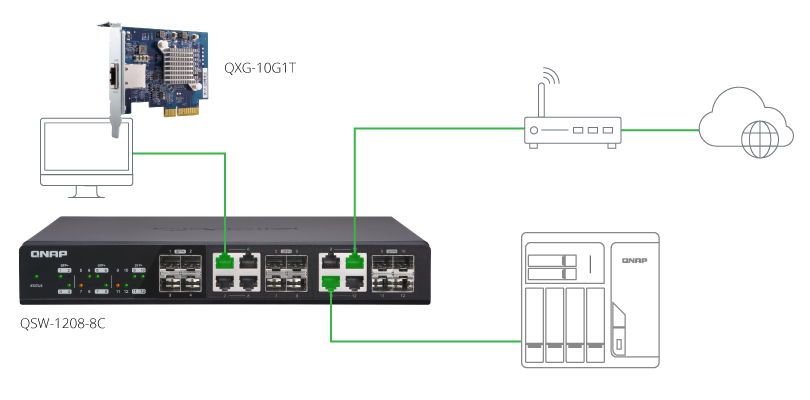 10GbE networks provide an incredible boost to transferring large files and all-round network performance – especially when dealing with 4K videos and RAW photo files. QNAP has taken the lead in 10GbE adoption by not only offering a selection of 10GbE-ready NAS, but also by providing a wide range of 10GbE devices for you to affordably adopt 10GbE networking, including unmanaged switches (QSW series), PCIe network adapters (QXG series) and Thunderbolt 3 network adapters (QNA series).
QNAP 2018 home NAS recommendations: TS-251B for excellent multimedia, TS-332X for 10GbE connectivity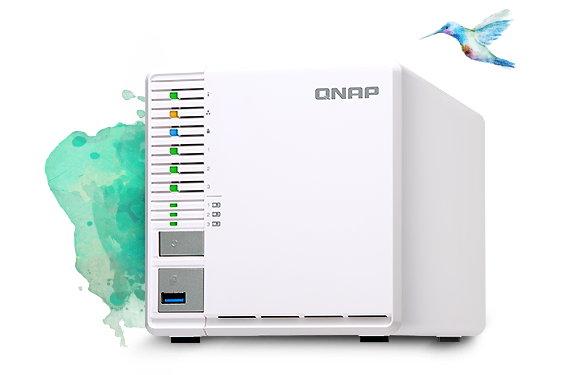 The new QNAP TS-332X 3-bay NAS accommodates three 3.5-inch hard drives and also features three slots for installing M.2 SATA SSDs to enable SSD acceleration technologies. With its built-in 10GbE SFP+ port, you achieve exceptional performance for multimedia conversion and transfer. The unique 3-bay design allows for the setup of a RAID 5 disk array with the minimum number of disks to provide an affordable and balanced protection/performance configuration to protect data against unforeseen disk failures.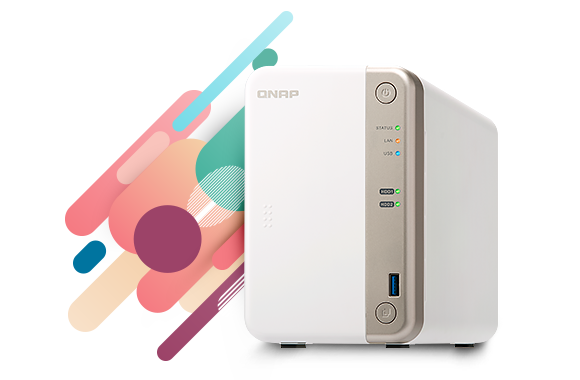 With HDMI output and audio ports the QNAP TS-251B 2-bay NAS provides an excellent all-round multimedia experience. Connect it to an HDMI monitor/TV for direct multimedia playback, and use Plex to fulfill your various streaming needs. The TS-251B also features a PCIe slot for boosting core NAS functionalities (such as adding 10GbE connectivity).
QTS 4.3.5: feature-rich with intuitive operations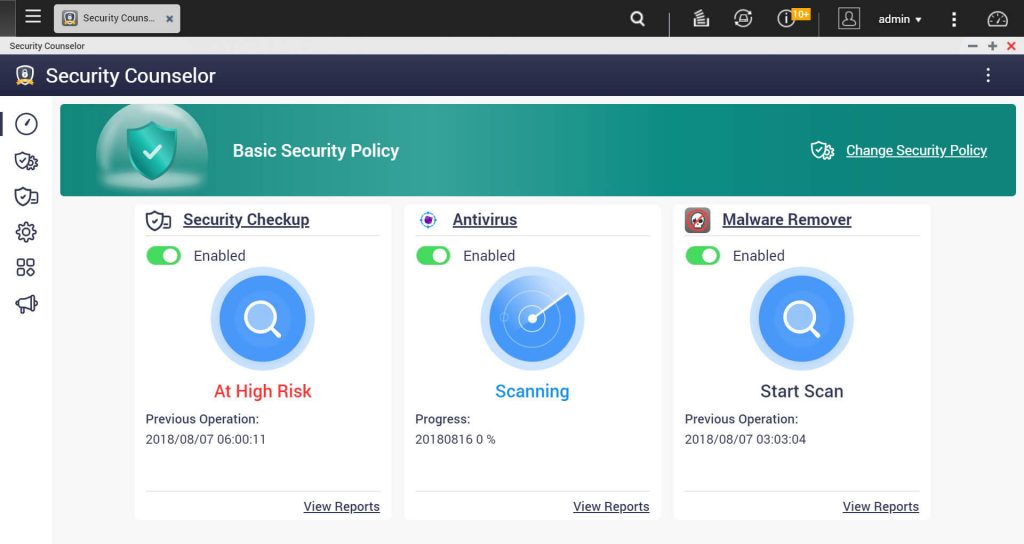 QTS 4.3.5 is the latest version of the QNAP NAS operating system and makes everyday tasks more intuitive, convenient and easy. The new Security Counselor app helps to strengthen NAS security settings; snapshot backup can help protect NAS data and settings; and SSD acceleration technologies (such as caching, tiered storage, and extra over-provisioning) can boost performance and extend SSD lifespan.