What is a VPN?
A virtual private network (VPN), which can be literally realized as a virtual and private network on the public Internet, gives you online privacy and anonymity by creating a private encrypted network tunnel through a public Internet connection. This allows your confidential data to only be transmitted through encrypted tunnels so that you can ensure data security under a public Internet environment.

Why to use a VPN ?
● One of the main reasons is: security.
● Data security issues can arise when transmitting data across public networks. Without adequate protection or encryption, the data you transmit (such as your location and browsing history) can be potentially intercepted. Depending on how you are accessing through the network, it could be a potentially huge breach of your privacy or your workplace's security policies.
A VPN allows you to put those fears to rest by ensuring that everything transmitted is private and secure.
Where to use a VPN ?
● Your IP address defines your identity online, and your personal behaviors online can be tracked based on your IP address. A VPN can be a solution for packaging and encrypting your private IP address when transmitting your data on the Internet. Once you use a VPN connection, your private IP address is encrypted because your traffic takes a detour through the VPN server. Your IP address will be encrypted to prevent potential tracking and interception.
Read more: Use QuFirewall to prevent attacks from unauthorized IP address.
● A VPN is usually a key component of working from home. Multi-site remote workers should access office-hosted files through the encrypted VPN tunnel to ensure all data is safely transmitted.
Read more: How to set up a VPN all by yourself?
● VPNs are also no stranger to universities. When accessing academic resources and databases through a public network, faculty and students are generally asked to use an SSL VPN connection.
These academic databases are typically subscription-based. An SSL VPN not only ensures secure data transmission, but also sets the gateway to only allow authorized people to access academic resources, preventing any free-riders from using your academic databases!
Any recommendations for a VPN router?
● Check this out: QHora-301W Wi-Fi 6 dual-port 10GbE Router
● The QHora-301W router supports 10GbE and Wi-Fi 6 for high-speed networking, and a VPN can be quickly set up for remote workers to safely access office-hosted files. If your organization has multiple locations, a QHora-301W can be installed in each location and integrated using SD-WAN on the QuWAN management system. The QHora-301W takes the difficulty out of multi-site VPN deployment, enabling you to work to your fullest potential wherever you are.
Read more: How to set up a VPN on the QHora-301W?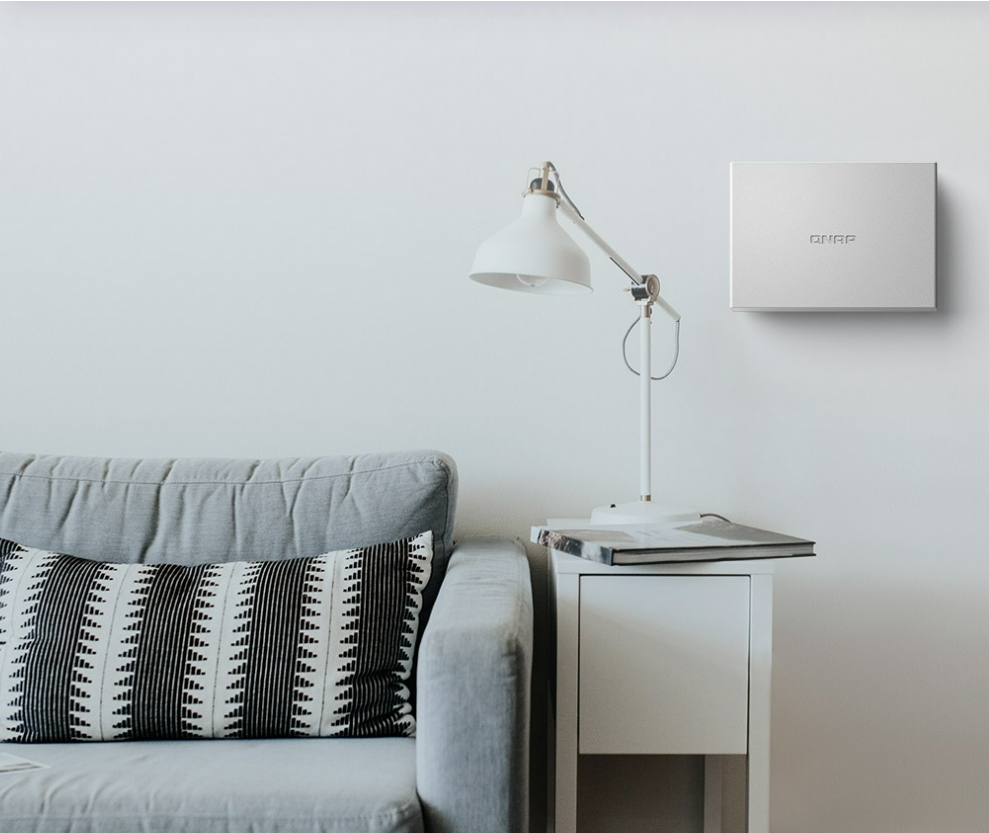 Build a VPN with a QNAP NAS
● QTS 5.0 supports WireGuard VPN, providing you an easy-to-use interface for setting up a secure Internet connection – an especially great tool for home and remote working.
● The built-in QVPN Service enables VPN connections between your QNAP NAS and other devices, providing data protection over the Internet.
Read more: How to set up and use QVPN?
** The QVPN Device Client is the app that drives the QVPN Service, allowing VPN connections directly to your QNAP devices.
1. Click for Download in Windows & mac OS
2. Click for Download in Android & iOS