Are you having a hard time deciding between public and private clouds? We know. It is very unlikely that you'll find a single solution that meets all your requirements. But do you really have to choose one and bear with its shortfalls? Can't there be a compromise between the two?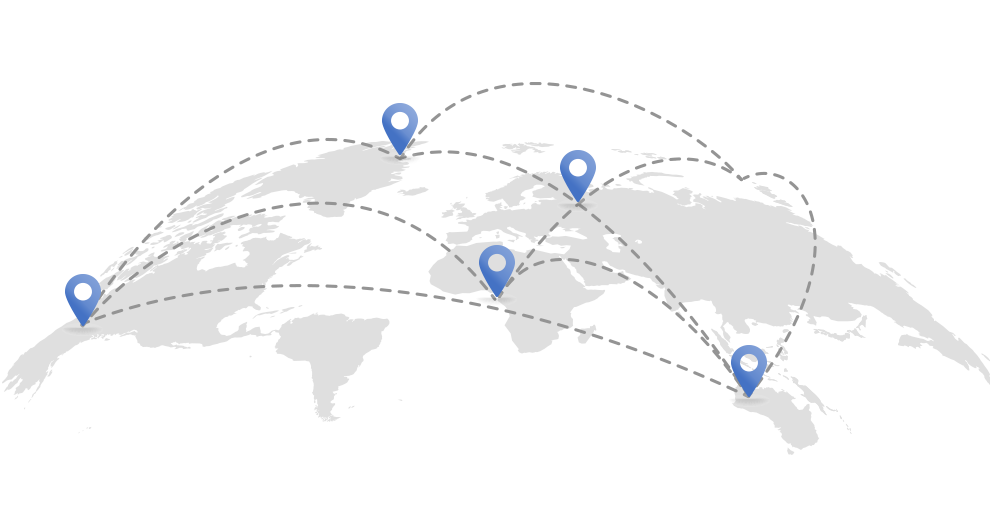 Here at QNAP we hear you. We now offer a series of hybrid cloud storage gateway solutions that can be used with many cloud service providers, including AWS, Microsoft Azure, Google Cloud, DigitalOcean and many more. With QNAP bridging the gap between public and private clouds, you'll get the best of both realms and become more efficient, more resilient, and more intelligent.
Let's begin with the basics by taking a closer look at public and private clouds.
Public clouds like AWS, Dropbox and Wasabi let you store data in shared servers on the Internet. You can simply sign up for the service and start storing data on the cloud. You also don't need to purchase and maintain dedicated hardware or appliances. You'll only be charged with the actual used capacity. In most cases public clouds are resilient, meaning their services are less likely to be disrupted or interrupted.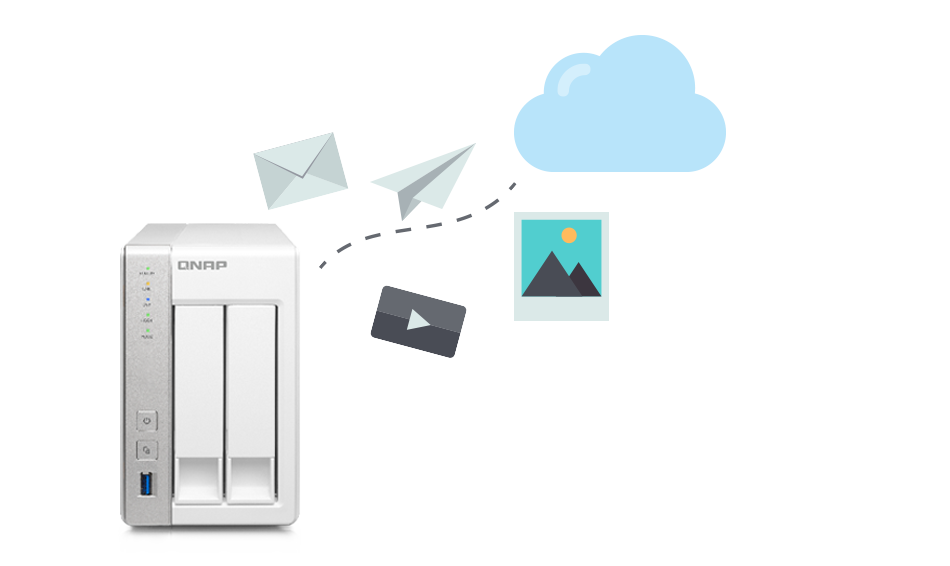 Private clouds, on the other hand, are dedicated to your personal or organizational use. You stay in total control of your resources and data, ensuring compliance with data protection regulations like EU GDPR and US CCPA. As private clouds are often located on-premises, they're usually more efficient in terms of access time and response time.
However, no matter which infrastructure you choose, you'll for sure run into some problems with your choice. For public clouds, Internet access will be the bottleneck, throttling your data flow. Some applications requiring low latency will run with subpar performance, or even completely be interrupted. If going with private clouds, implementing and maintaining the infrastructure could be very expensive and complex as you expand and scale. And the initial CapEx could be an entry barrier too.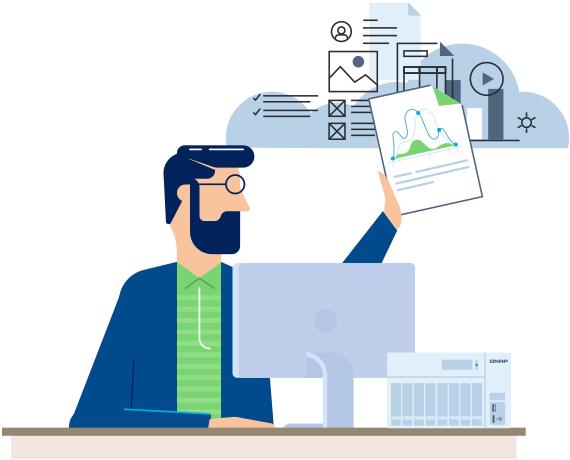 Can't there be a compromise between the two? How can one get the best of both realms without suffering from these drawbacks?
Here come the QNAP hybrid cloud storage gateway solutions. By taking advantages of both public and private clouds, you get an efficient, resilient, and intelligent hybrid cloud storage infrastructure. It's not only reasonable in costs, powerful enough to support your application, but flexible as well to meet dynamic market demands. Also, these solutions help users transform their CapEx to OpEx for a balance with minimal initial investments.
| | | | |
| --- | --- | --- | --- |
| | Hybrid cloud | On-premises private cloud | Public cloud |
| CapEx | $$ (some) | $$$ (expensive) | $ (minimal) |
| OpEx | $$ (some) | $ (minimal) | $$$ (expensive) |
| Access time & response time | VV (good) | VV (good) | V (can be slow) |
| Maintenance effort | XX (some) | XXX (a lot) | X (minimal) |
| Ease of scaling | V (easy) | X (difficult) | VV (very easy) |
Setting up your first hybrid cloud storage environment is very easy with QNAP hybrid cloud storage gateway solutions. We offer in-app instructions to guide users through the process. You can set up the NAS as the central (gateway) of all your cloud storage services, and then effortlessly accelerate access to the clouds and manage files stored in different places. These sophisticated apps are surprisingly intuitive to use; even individuals and home users can take advantage of these latest technologies and enjoy the benefits of having a hybrid cloud storage environment of their own.
Are you ready to join us for a hybrid cloud storage? In the next post we will talk about why QNAP NAS users should be thinking about adding a public cloud service for building a hybrid cloud storage to facilitate an all-round backup solution, along with several other benefits. What else do you want to know? Do you have any cool ideas to share with us? Be sure to comment below!