A lot of people own a QNAP NAS for a simple reason: backup and data protection. But you need to back up too many devices: computers, servers, virtual machines, and even the NAS itself. How can you handle these sources with ease and a low total cost of ownership (TCO)?
Today, we will be introducing 5 QNAP NAS features that can help you achieve these goals:
Boxafe: free G Suite/Microsoft 365 SaaS backup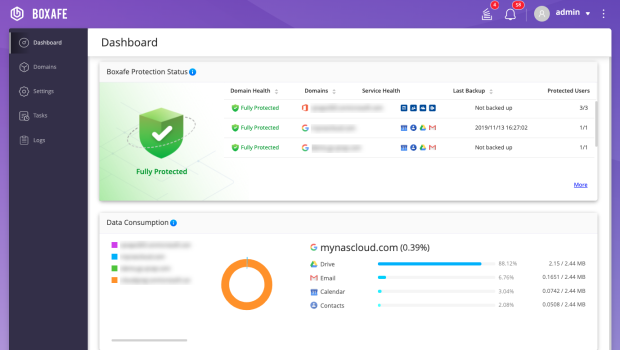 Boxafe is an app to back up emails, cloud drives, contacts, and calendars of Google™ G Suite and Microsoft 365®. It will save backed up data in a local NAS for safekeeping. And the best is that the current version of Boxafe is completely free! Feel free to back up several domains with up to 10,000 accounts per domain.
Learn more: Boxafe
Hyper Data Protector (HDP): easy VMware vSphere/Microsoft Hyper-V VM backup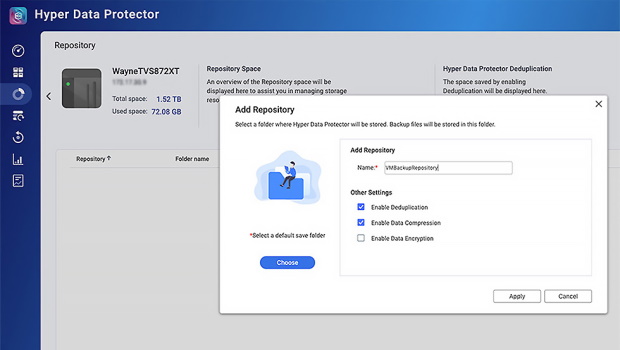 One QNAP NAS with HDP installed is all you need for backing up virtual machines. The app helps you back up unlimited VMware® vSphere/Microsoft Hyper-V virtual machines. HDP also features incremental backup, global deduplication, backup scheduling, and recovery compression. Like Boxafe, Hyper Data Protector is also license-free!
Learn more: Hyper Data Protector
Hybrid Backup Sync (HBS): fast NAS/file server & macOS backup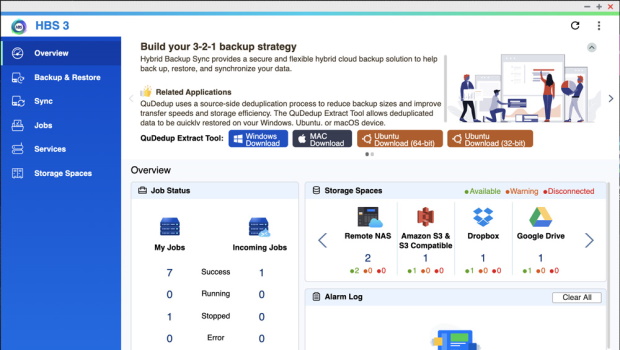 HBS combines backup, restoration, and synchronization functions for your NAS & file servers. You can back up/transfer your data to local, remote, and cloud storage spaces. The app also controls Time Machine backup settings for your macOS devices. Moreover, HBS features the QuDedup technology to deduplicate backup data at the source. This not only reduces the backup size but also makes backup tasks run faster.
Learn more: Hybrid Backup Sync
NetBak Replicator: intuitive Windows backup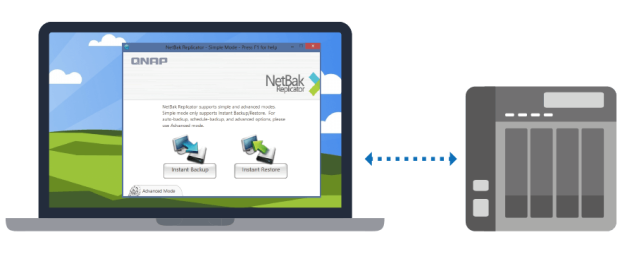 The app helps you back up Windows devices to QNAP NAS. Or select an FTP or WebDAV server over the Internet as the destination. You can back up the entire disk drives, or documents, multimedia files, and e-mails with ease. An auto-backup mode is also available to sync changes in real-time to the destination.
Learn more: NetBak Replicator
Snapshot: record volume/LUN state and replicate to another NAS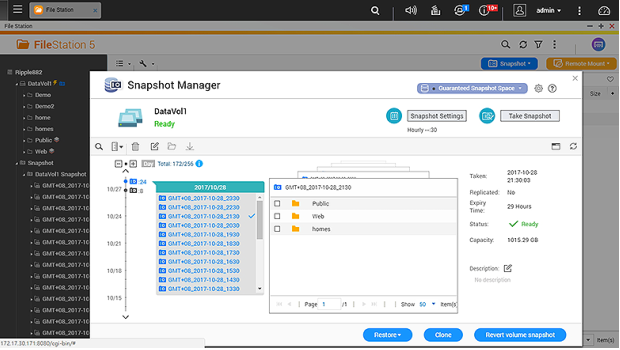 Snapshots will record the state of a volume/LUN on the NAS. When needed, use the snapshot to restore the NAS to the previous point of time. This protects you from accidental overwriting and malware encryptions. You can use the snapshot replica feature in the combine, to back up snapshots to other devices. This will help you form a healthy backup plan for avoiding data loss.
Learn more: Snapshot
QNAP backup & data protection solutions: complete apps & utilities at your fingertips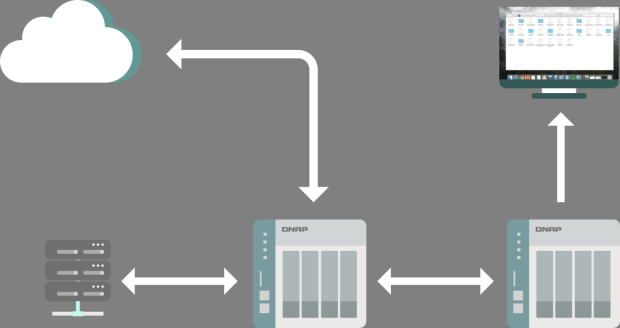 We know that the security of your data is of the highest importance. With versatile QNAP solutions, you can rest assured that your data is well protected. Follow the link in each section to learn more about the solution. To request other useful backup and data protection features, be sure to comment below!