Part 1: choosing the right NAS
Ready to try HybridMount and VJBOD Cloud, QNAP's cloud storage gateway solutions, but don't know how to choose from an array of QNAP appliances? We've got you covered. Let's now go through some important features that you must consider when implementing a QNAP cloud gateway between your public and private clouds.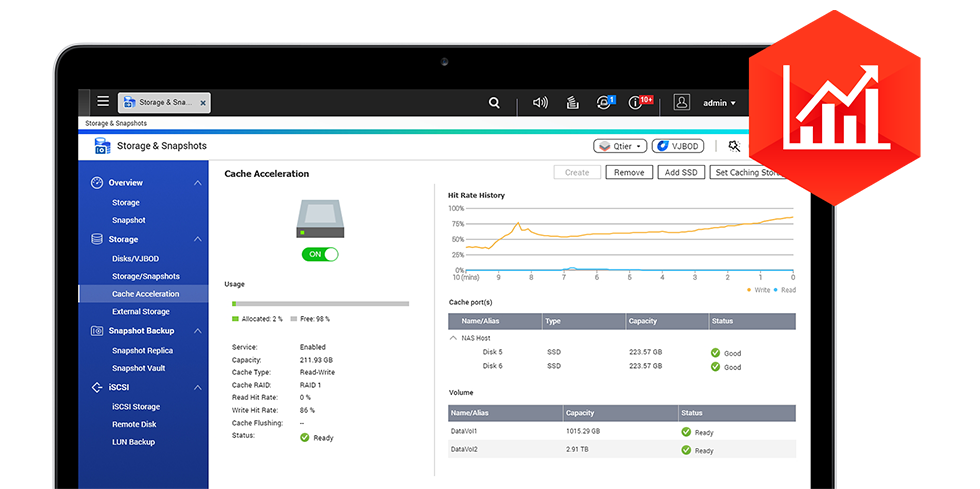 SSD is a must: as a gateway (cache), speed is of paramount. To make your QNAP cloud storage gateway fast, you should add some high-performance SSDs to your NAS configuration. Virtually all QNAP NAS can accommodate 2.5-inch SATA SSDs with their 3.5- or 2.5-inch drive bays. But some models are further equipped with dedicated M.2 SATA/PCIe NVMe slots for SSD applications. For QNAP NAS with PCIe expansion slots, one or more QM2 expansion cards can be installed for adding M.2 SATA/PCIe NVMe SSD slots to expand storage pools and/or accelerate disk access.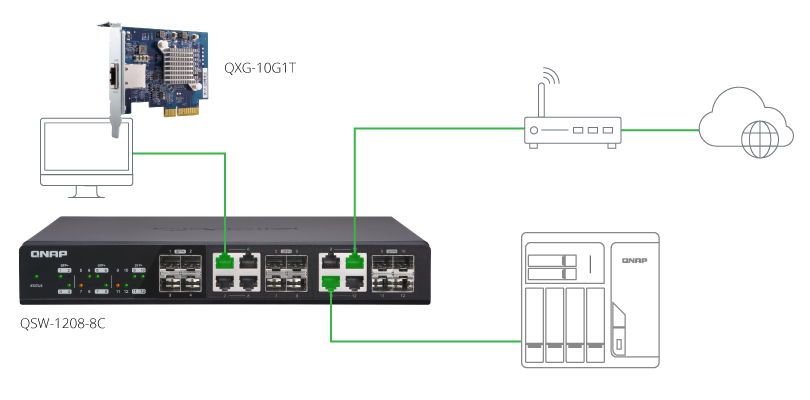 > 1GbE network speed: with QNAP NAS aggregating traffic between public clouds and your clients on the LAN, the ordinary 1GbE can be very easily saturated. Your required bandwidth is dependent on your applications and client count, and QNAP has a complete product lineup offering from 5GbE all the way up to 40GbE (either built-in or optional via PCIe expansion), completely removing bottlenecks that can prevent you from fully benefiting from your new investment.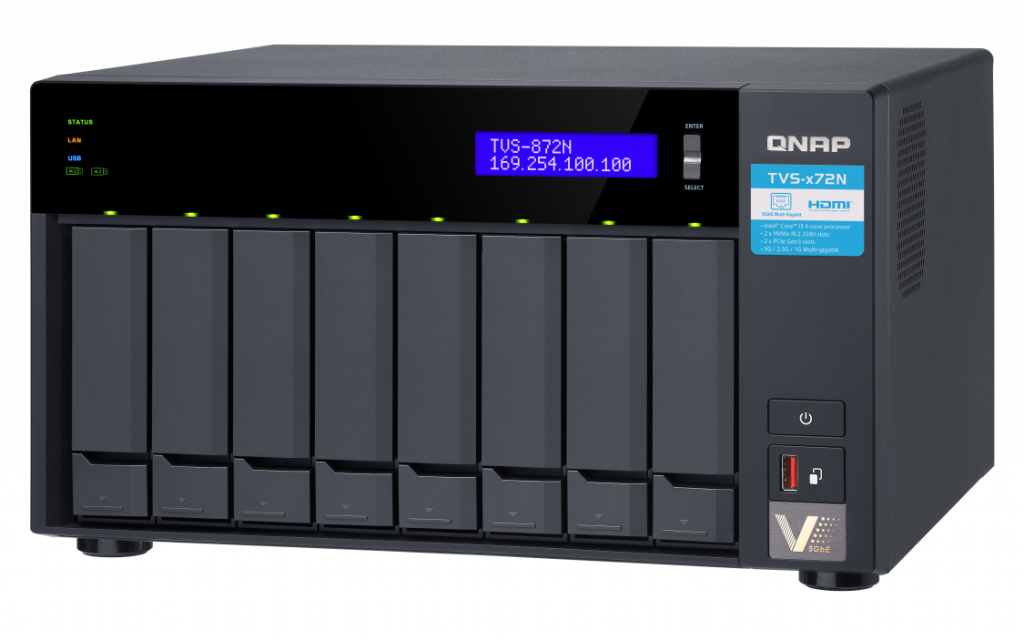 For desktop models, we recommend the TVS-x72N series with 5GbE and two built-in M.2 PCIe NVMe slots. If you need higher network speed or more M.2 capabilities, two PCIe slots are available for upgrades with QNAP 10GbE NICs and QM2 expansion cards.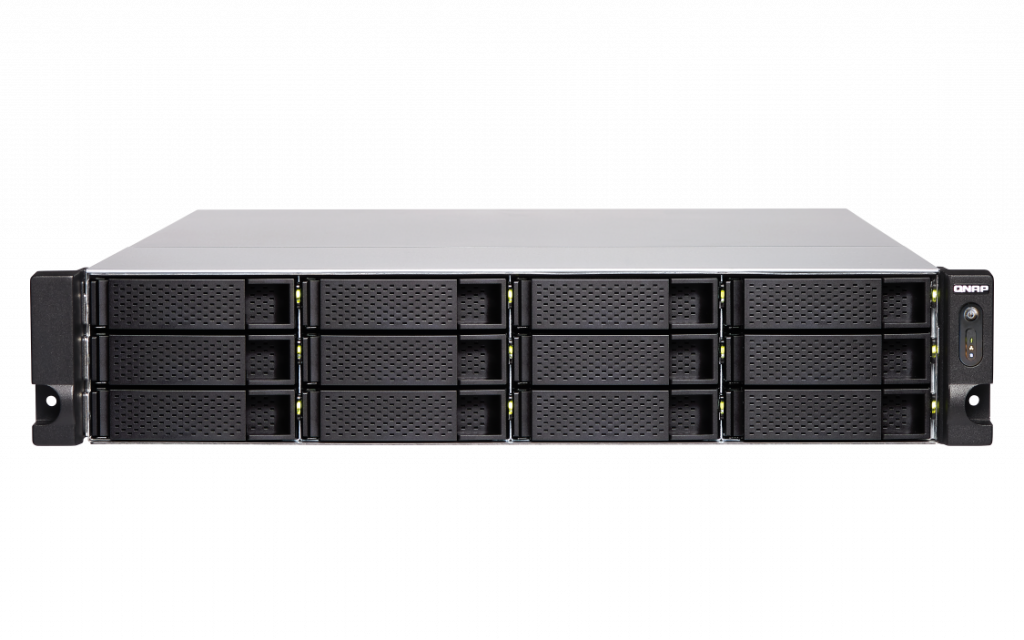 As to rackmount models we recommend the TS-x83XU series with an Intel Xeon E processor, ECC memory modules and built-in 10Gb SFP+ networking. Still, optional QM2 expansion cards can be purchased for added M.2 SSD compatibility.
After the NAS is initialized, you can go to QTS App Center to install HybridMount and VJBOD Cloud. A limited number of free licenses are available inside these apps while additional licenses can be purchased from QNAP Software Store.
Part 2: choosing the right cloud storage service
If you're new to public cloud services, we can help you decide which one to go to as well. Generally, you'll see two kinds of cloud storage services on the market: file storage and object storage.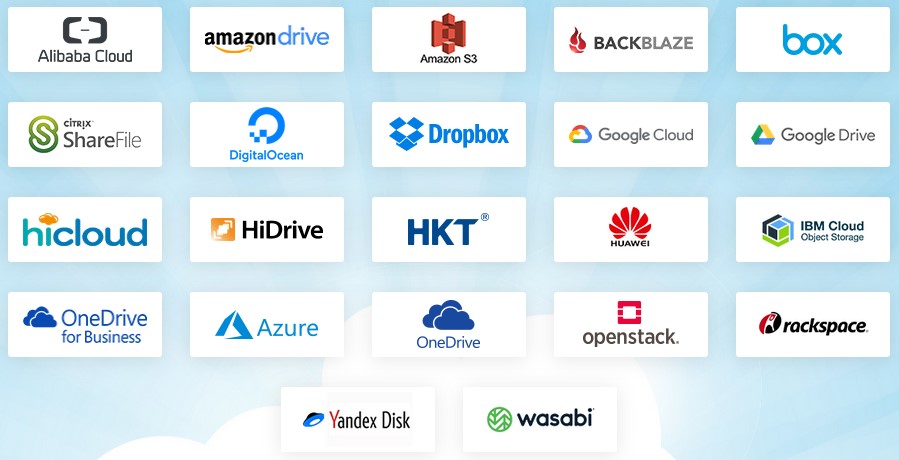 File storage is something you're probably already very familiar with: you save some data as a file, give it a file name, and put it under a folder or a subfolder. Your data is easily available for use with other apps. But as you store more files, performance can become an issue as it would take a lot longer to look up in the storage for files. If you're looking for a space to keep your files, you can go with Dropbox and Microsoft OneDrive. If you want a storage with strong collaboration capabilities, choose Box or Citrix ShareFile.
Object storage, on the other hand, keeps all the data in a flat structure and allows more customization of its metadata. This can make access more efficient even when you have a huge amount to data. But data stored in the object storage are not human readable, meaning you cannot just log in to the service in web browsers and pull out the file. If you want an object storage with a global presence, AWS S3 and Microsoft Azure are ideal. For a more cost conscious choice, you should look into Backblaze and Wasabi.
This is a much-simplified explanation and comparison between the two, but we hope it can help you look into the right direction and make the best decision. On QNAP website we also have more introductions of each supported cloud service providers. Check it out here.