As the COVID-19 pandemic continues to affect the world, it is also reshaping our everyday lives: face-to-face contacts are decreasing, people tend to stay at home, and the acronym of WFH – work from home – is buzzing. But are you ready for that?
No.1 priority: overcome the infra limitation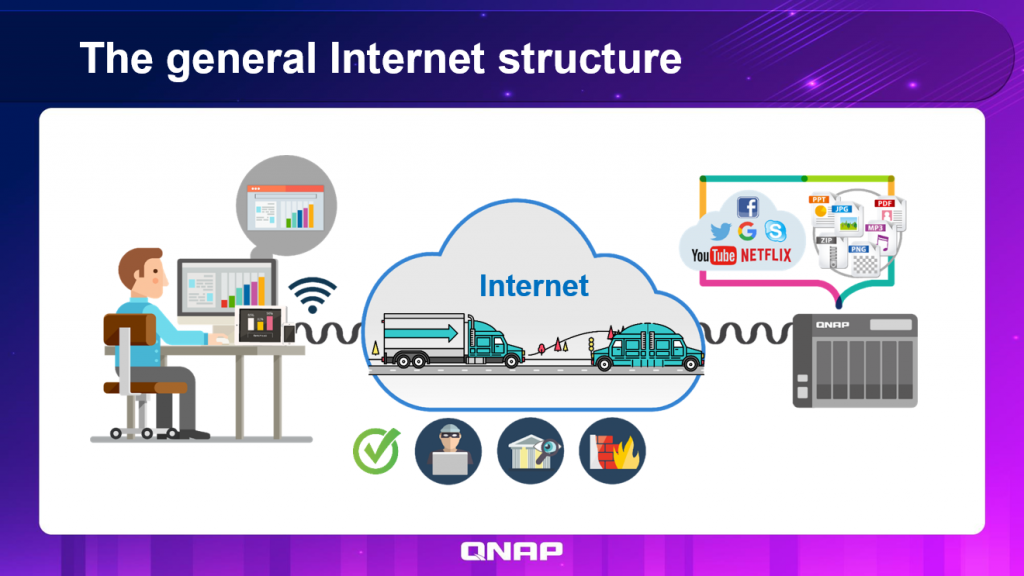 Most companies keep their important systems and data inside their IT infrastructures for security reasons, meaning they will be only available to end devices on the same local area network (LAN) and/or Intranet. If you were to work from home, this will be your number one problem: how do I gain access to those systems and information essential for my work?
VPN: a secure tunnel to connect two ends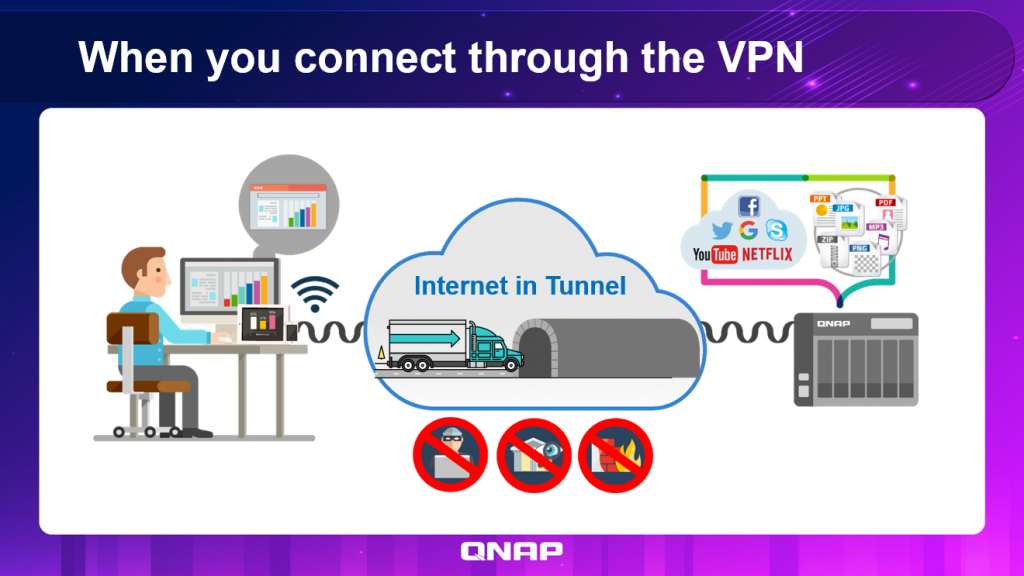 You may have heard the term of VPN – Virtual Private Network – before. It is a technology that can be used to give devices access to a closed network, like your company network, via the Internet. A secure tunnel will be created between you and the private network, so it will feel like your device is physically located on the LAN.
More stuff, more pain: the difficulties of VPN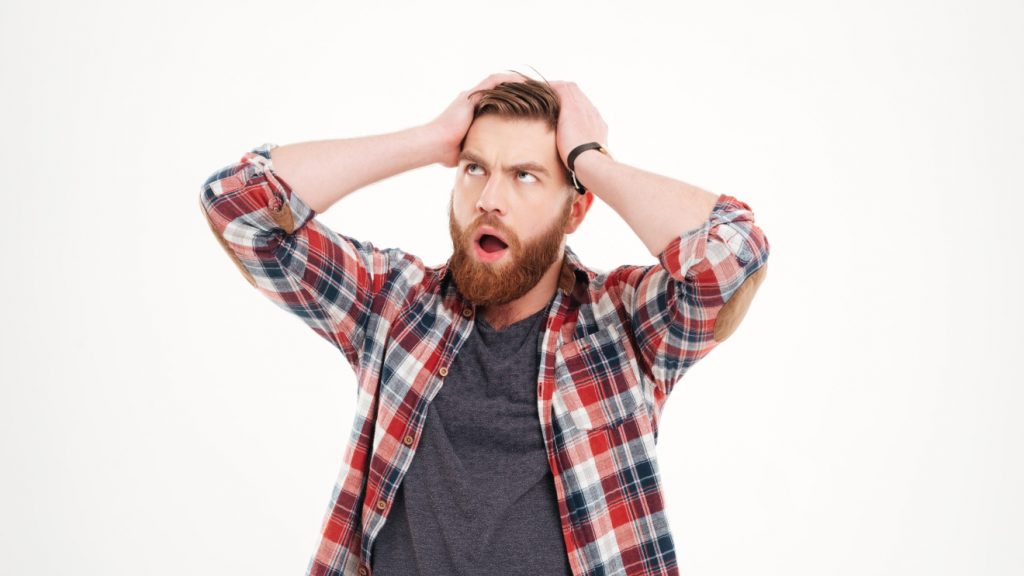 In order to use VPN, you will need a VPN server on the LAN to accept secure connections from clients on the Internet. In the past this is mostly done with a dedicated appliance or a router with such capabilities. But this is usually expensive, and your IT management efforts will increase. On the client side, some extra configurations are needed as well, and this could be a headache for general office workers without proper background knowledge.
QNAP NAS to the rescue: free, quick and easy VPN deployment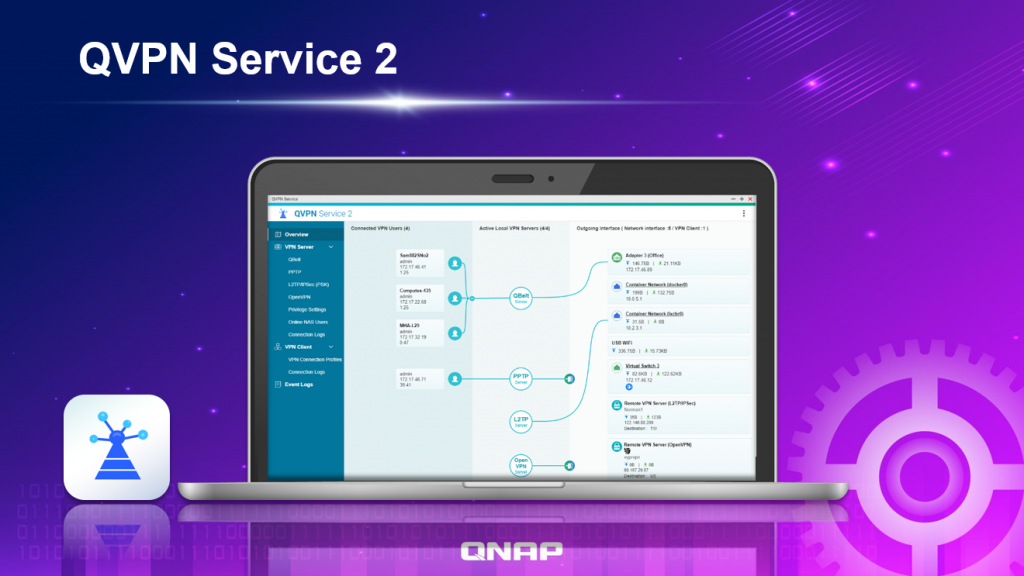 But if you already own a QNAP NAS then there is really nothing to worry about. QNAP NAS is not only a solid storage; it is also equipped with some value-added functionality, including VPN. You can just go to App Center in QTS and install QVPN Service for free to turn your NAS into a VPN server. And then you will have the option to enable a VPN server of your choice. For end devices, QNAP also provides intuitive VPN clients to streamline the setup process even for average users. Those apps are still free! So why not give it a try now?
>> Read the complete QVPN Service 2 tutorial
In QVPN Service 2, QNAP also offers our proprietary QBelt VPN protocol. Qbelt is designed to decrease the chance of the VPN connection being detected. This is especially useful in certain countries/regions where VPN connections are blocked/not allowed. You'll use our QVPN client to connect to a QBelt VPN server as well, just like any other regular protocols.
WFH made easy: stay safe!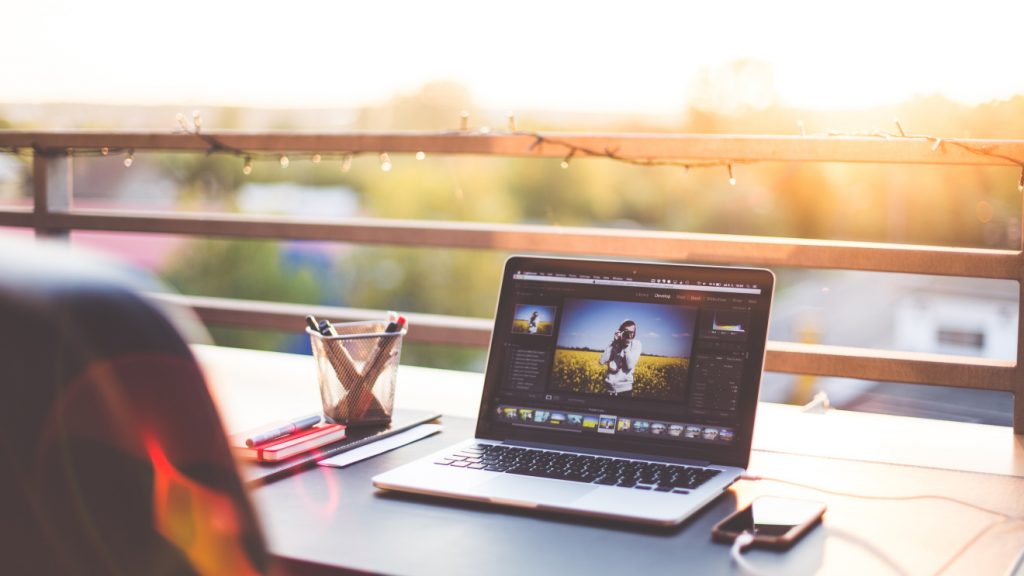 By now you already have access to the required resources for you to work from home. You can now safely stay at home without any business disruptions. At the end of the day, you will come to discover that the multifunction QNAP NAS is the right investment for your business with an unrivaled cost/performance ratio and a fast return on investment. Work hard, and stay safe!